I am very excited for Bjorn Bull-Hansen's venture into building an authentic Viking village! There isa series of videos on this topic, starting here.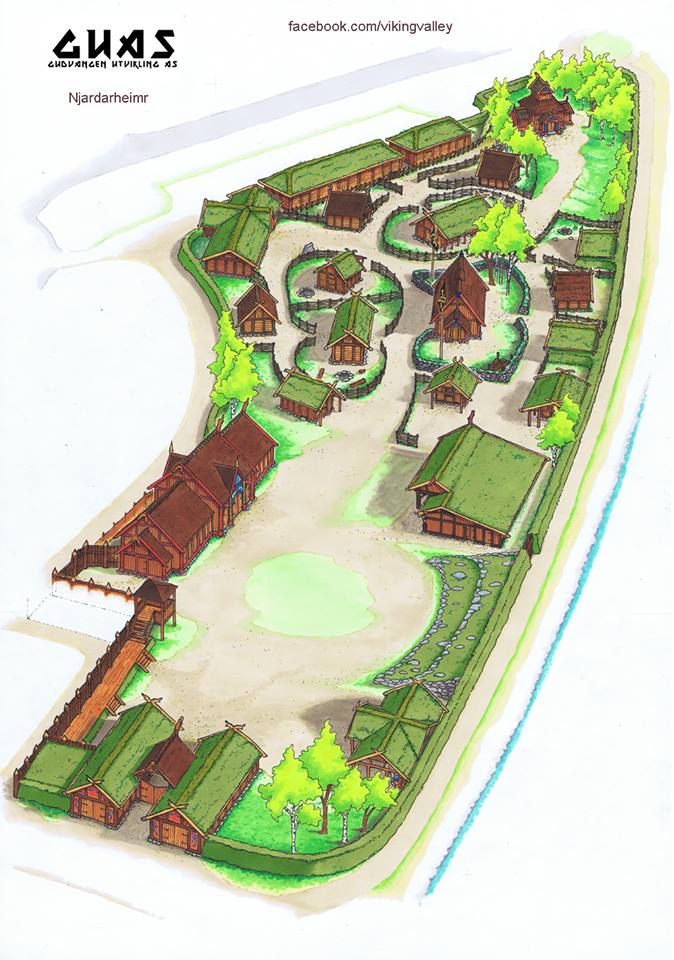 For myself, I like the idea of the Viking community structure in general, and even wonder if it would be a good model for off-world communities, in terms of architectural layout and command-and-control schemes.
And Bjorn's group is not the only one working to bring back the Viking way of life and building real communities. The effort based in Gudvangen in Sogn, Western Norway and illustrated above, is well underway.