The Weird, Ugly Side of Space Politics
Keith Cowing at NASAWatch seems offended by this image: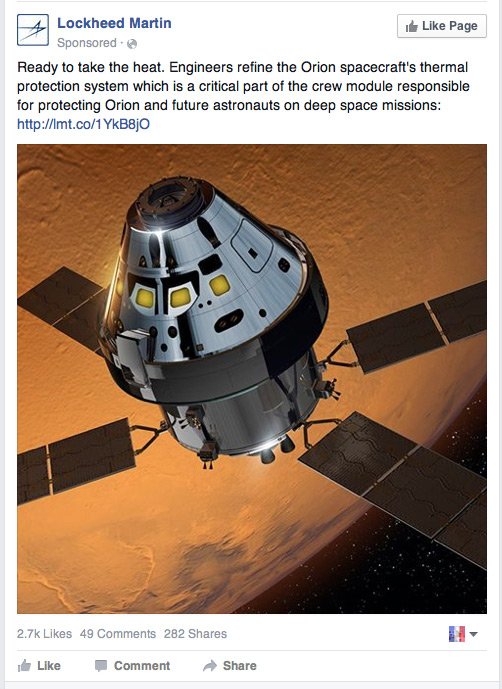 #JourneyToMars Facebook hype from @LockheedMartin As if Orion with only a service module will be in Mars orbit
Here's a bit of SpaceX concept art that is essentially the same as the CowingSnark is concerned about:
It's rather GOOD concept art, and I can see why Elon Musk published it on Instagram. Can we NOT poke at concept art? That seems incredibly picky, perhaps even petty.